General contractors and construction professionals in central and northern New Jersey know that availability and reliability are critical when it comes to choosing a roll off dumpster rental company. No project is too big for All Trades Disposal, which serves the following counties (and beyond): Bergen County, Essex County, Hudson County, Morris County, Passaic County, Somerset County, Union County. 
You focus on your business. We'll handle the dumpsters.
There are many dumpster rental services companies out there to choose from, but All Trades Disposal has seen many of them come and go—for a variety of reasons. Our philosophy is that we're more than just a dumpster business. We are an important part of our customers' businesses too! The service we provide, the speed with which we answer our phones and offer reliable solutions, the simplicity of our pricing—all of these things directly impact our customers. 
Contractors in NJ Need Reliable Roll off Dumpsters
We know what it is like to run a construction site or work as a general contractor, roofer, landscape contractor, or in a similar role. It's busy! There is a lot going on every single day and your focus needs to be on keeping your project (or multiple projects) running smoothly and on time (and budget). The company you rely upon for dumpster services must meet your expectations.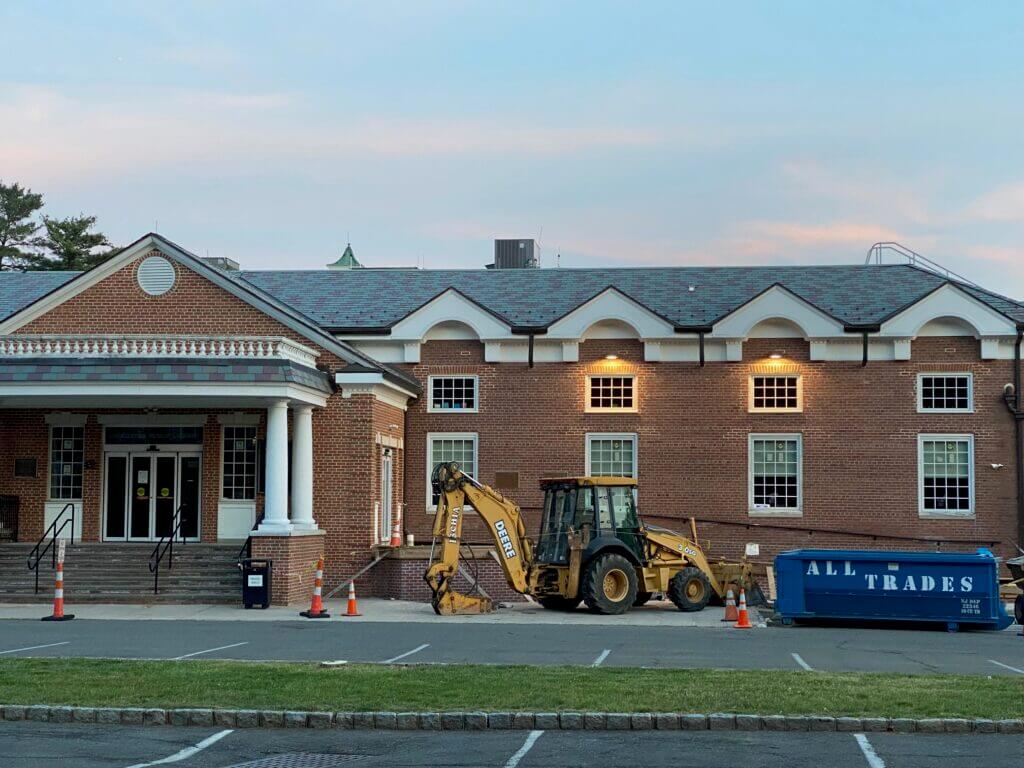 When you rent roll off containers from All Trades Disposal, here's what you can expect: 
People to answer your questions about roll off dumpster rentals!
If you're a contractor, you've probably experienced it before: the frustration of not being able to reach a human being when you call a subcontractor or other business that your business is working with. All Trades Disposal is easy to reach. Call us at (973) 992-6800 and you're likely to catch us by phone, but if not, we'll return your call quickly. Guaranteed.
Roll off dumpsters at a reasonable price. 
There is some complexity to pricing out dumpster rentals because there are a few factors that can impact the cost. Those factors include roll off dumpster sizes, where a container is being dumped (e.g., which landfill or dump in your particular New Jersey county or municipality), the final weight of the materials inside, and those types of details. However, we are very fair with our pricing. We are also very transparent about how we price out dumpster rental services. We'll always provide the most accurate quote we can. Again, you can reach out to us so we can give you a price range that is fair and easy to decipher.
Flexibility to meet your needs. 
There's a reason we have such a high percentage of repeat contractor customers. Actually, there are many reasons! However, a big one is that we understand that no two jobs are exactly the same and not everything goes according to plan every single time in the world of commercial or residential construction. Sometimes customers need to keep a dumpster for a week, and other times they need to keep it for a few weeks. We will always work with you to accommodate your needs and schedule changes. You definitely won't find this with all NJ companies that supply dumpsters to construction companies and contractors. 
Fast responses to all inquiries about roll off dumpster rentals. 
When you call All Trades Disposal for a dumpster rental, we are responsive. Although our dumpsters are subject to availability, we do whatever we can to deliver a dumpster to your site quickly and within the timeframe you require. The same goes for pickup when your project is done. We'll schedule a pickup during a specific window so that your dumpster is left full and unattended for a long time.
Roll off Dumpsters You Can Count On
Our roll of dumpsters for contractors and construction companies in central and northern New Jersey make disposing of debris easy. Whether you're redoing a roof, removing concrete or other heavy debris, renovating an office, demolishing part of a building or office, or you're a commercial landscaper doing a full landscape redesign for a home or office, we can help. 
Call All Trades Disposal today at (973) 992-6800 to learn more about our roll off dumpster services in Essex County, Morris County and Somerset County.