A Dumpster Rental Company
It's Simple. All Trades Disposal is the dumpster rental company for all your dumpster rental needs. For over 20 years we have been serving and providing dumpster rentals throughout central and northern NJ. Specifically we have served Essex County, Morris County and Somerset County as a premier dumpster rental company.
Contractors turn to us because we make the process fast and easy. Our vast knowledge of site construction, road construction and demolition makes for exceptional customer service and reliability. You don't need to take our word for it though, just ask any contractor we provide dumpsters to!
Once a contractor uses us for a project, they come back again and again. We are fairly priced. And we're fair to our customers. You aren't "just a number" to us. We will work with you to ensure that things are done just right.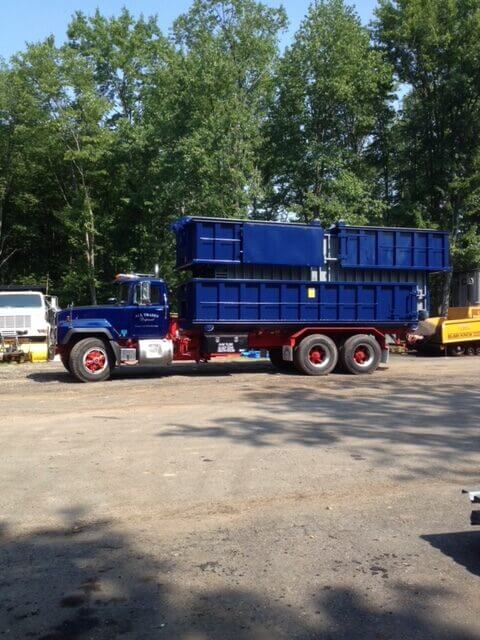 Construction Projects of all Sizes
We don't just work for contractors doing large home or commercial renovations. We work for homeowners as well doing a bathroom remodel, or just clearing out their garage after 20 years! Whatever your job requires, we have a dumpster rental for you. From small to large (and everything in-between), we'll work with you to get the right dumpster size ordered for your construction project.
Give our dumpster rental company a call today at (973) 992-6800 and we'll work with you on finding and scheduling a dumpster for your project. Or, if it's easier, complete this form online and we'll be in touch for final scheduling confirmation.